JMN Productions
- Rates and Services -
| | | | | | | | | | |
All rates are negotiable. Contact us for a quote.

4K CINEMATOGRAPHY:

Panasonic AU-EVA1 5.7K Super 35mm Cinema Camera
This camera is ideal for films, documentaries, interviews, events and more.
Lens choices: Sigma 18-35mm F1.8 DC HSM ART lens or Sigma 24-105 F4 DG OS HSM Art lens.
Panasonic GH5 4K HDSLR Camera
This camera offers stunning image quality and is ideal for films, documentaries, interviews, events and more.
Includes Leica 12-60 F2.8 lens.

4K FIELD PRODUCTION:


Two Panasonic AG-CX350 4K SDI Camcorders with Integrated Leica 20X Zoom Lenses.
4K powerhouses that perfectly match the EVA1. These camcorders are ideal for most applications including ENG, interviews, documentaries, events, sports and more.
Blackmagic Design ATEM Mini Extreme ISO 8 input Production Switcher.
The ATEM is the world's most advanced live production switcher, with DVE, Audio Mixer, Multiple Inputs, Media Players, Creative Transitions and more
Epiphan AV.io SDI Portable Video Encoder for Live Streaming
Blackmagic Design Video Assist 4K 7" HDMI/6G-SDI Recording Monitor

For a complete list of our equipment, please enter here.

TWO MAN OR LARGER CREW


Pricing is available on request.

MULTI-CAMERA PRODUCTIONWe can provide equipment and crew for a multi-camera production with matching cameras, 8 input switcher, audio, graphics, etc. Please let us know your requirements and we will provide a price quote.

TELEPROMPTER May be included or added. Pricing is available on request.

EDITING AND POST PRODUCTION SERVICES
(Includes Director/Editor)

BROADCAST QUALITY DIGITAL EDITING ...$ 75.00/ hr.

Editing includes titles, 2D and 3D transition effects, motion effects, image processing effects, color correction, luminance and chroma key effects ,audio mixing and audio effects. Encoding, Streaming Video Creation, DVD and/or CD authoring is also available. There is a three hour minimum with one half hour incremental billing thereafter.

Sony HDR M25U HDV/DVCAM recorder
Available for DVCAM, HDV or DV playback and recording.

DUPLICATION:

DV, DVCAM, Hi-8, Digi-8, DVD, VHS, CD), per job.

PROJECTION:

Epson EX9200 Pro LCD Projector.
Costway EP21728 LCD Projector.
(2) DaLight 100" Portable Tripod Projection Screens.
EVGA Custom Built 4K Editing Laptop, with Resolve, Premiere Pro, Vegas Pro Suite.
LG Blu-Ray Disc DVD Player.
50 ft. Heavy Duty Pro HDMI cable, HDMI Splitter, numerous 6 ft. HDMI cables.

ADDITIONAL SERVICES:

SCRIPTING, CONSULTING, MUSIC LIBRARY/SFX, Narrator, On Camera Talent, Portable TelePrompTer, Time code Burn-In, and Make-Up Artist - pricing on request.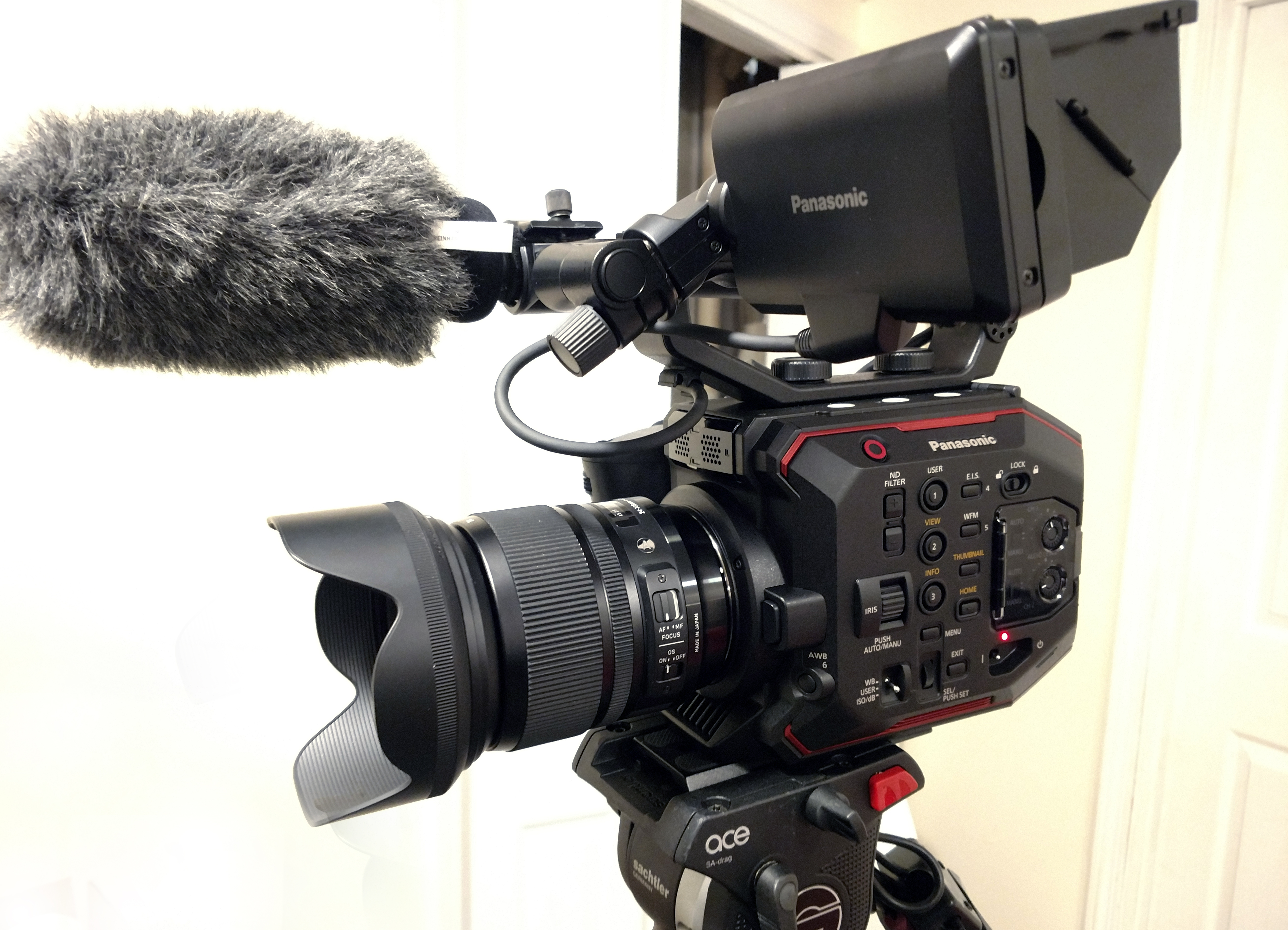 /